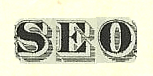 Добро пожаловать на мой сайт, я SEO оптимизатор.
Я индивидуальный фрилансер.
Предлагаю услуги по оптимизации сайта в поисковых системах Яндекс и Гугл.
Провожу работу как по внешней оптимизации так и по внутренней.
Внешняя работа проводится методом размещения ссылок с текстами в которых
находятся ключевые слова по которым сайт должны находит поисковые системы.
Внутренняя, работа над всем содержимым сайта: тексты, картинки и код (meta tags, description, alts)
Результаты работы зависят от продолжительности нахождения ссылок в сети которые ссылаются на сайт.
Положительные результаты можно увидеть через 3-6 месяцев с начала работы над сайтом.
Опыт работы более 10 лет.

--
Welcome on my site, i am SEO optimizer.
I am an individual freelancer.
I offer services for seo optimize site in Yandex and Google search engines.
Work spend on external optimization and internal.
External work is carried on method of placement of references/web links with seo texts in which
there are keywords for which the site should find search engines.
Internal, work on entire contents of site: texts, pictures and code (Meta Tags, Description, Alts)
The results of the work depend on duration of finding links in network that refer to the site.
Positive results can be seen after 3-6 months from beginning of working with site.
Work experience more than 10 years.

Поисковая оптимизация в Айдахо, Айова, Алабама, Аляска, Аризона, Аризона, Арканзас, Вайоминг, Вашингтон, Вермонт, Виргиния, Западная виргиния,Висконсин, Гавайи, Дакота Северная,Дакота Южная, Делавэр, Джорджия, Иллинойс, Индиана,
Калифорния, Канзас, Каролина Северная, Каролина Южная, Кентукки, Колорадо,Коннектикут, Луизиана, Массачусетс, Миннесота, Миссисипи, Миссури, Мичиган, Монтана, Мэн, Мэриленд, Небраска, Невада,
Нью-Гэмпшир, Нью-Джерси, Нью-Йорк, Нью-Мексико, Огайо, Округ Колумбия, Оклахома, Орегон, Пенсильвания, Род-Айленд, Теннеси, Техас, Флорида, Юта.
Search engine optimization in State of Idaho, State of Iowa, State of Alabama, State of Alaska, State of Arizona, State of Arkansas, State of Wyoming, State of Washington, State of Vermont, Commonwealth of Virginia
State of Wisconsin, State of Hawaii, State of Delaware, State of Georgia, State of West Virginia, State of Illinois, State of Indiana, State of California, State of Kansas
Commonwealth of Kentucky, State of Colorado, State of Connecticut, State of Louisiana, Commonwealth of Massachusetts, State of Minnesota
State of Mississippi, State of Missouri, State of Michigan, State of Montana, State of Maine, State of Maryland, State of Nebraska, State of Nevada
State of New Hampshire, State of New Jersey, State of New York, State of New Mexico, State of Ohio, State of Oklahoma, State of Oregon, Commonwealth of Pennsylvania
State of Rhode Island, State of North Dakota, State of North Carolina, State of Tennessee, State of Texas, State of Florida, State of South Dakota, State of South Carolina
State of Utah

ID IA AL AK AZ AR WY WA VT VA WI HI DE GA WV IL IN CA KS KY CO CT LA MA MN MS MO MI MT ME MD NE
NV NH NJ NY NM OH OK OR PA RI ND NC TN TX FL SD SC UT